SMART GARAGE DOOR OPENER INSTALLATION IN VANCOUVER, WA
We've all experienced it, and we're sure you have too: When you're a few blocks away from home, that lingering doubt creeps in, and you start questioning whether you actually closed the garage door. You try to convince yourself it's fine, but more often than not, you end up turning back just to confirm.
Fortunately, several businesses are developing technological ways to eliminate this problem. And among the best answers is something you always have with you: your smartphone!
A+ LOCAL SMART GARAGE DOOR OPENER CONTRACTORS
Our reputable smart garage door opener specialists also provide services in Washington and Oregon, but we're known for providing top-notch garage door opener installation in Vancouver, Washington. You are considered to be within our service area if you reside in any of the following communities:
Vancouver, WA

Camas, WA

Washougal, WA

Battle Ground, WA

Kalama, WA

Hockinson, WA

Yacolt, WA

Amboy, WA
Portland, OR

Beaverton, OR

Hillsboro, OR

Forest Grove, OR

Lake Oswego, OR

Milwaukie, OR

Happy Valley, OR

Troutdale, OR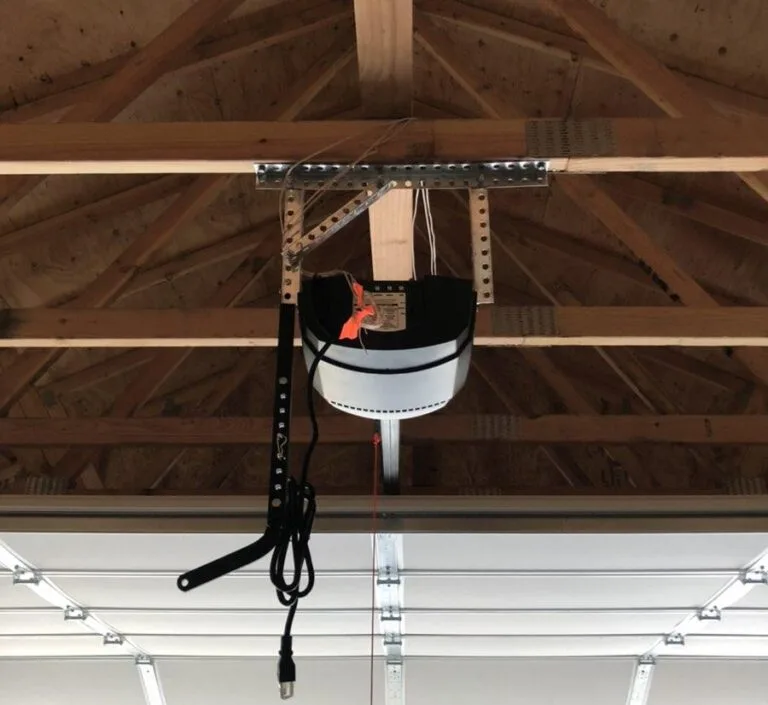 BLUETOOTH & WIRELESS GARAGE DOOR OPENER INSTALLATION
You don't have to buy a completely new opener system to enjoy smart technology. In fact, nearly any garage door opener can be made "smart" with the addition of extra equipment.
Many smart door openers can be connected to the smart home hubs you already have, such as Amazon Alexa, Google Home, and Apple HomeKit. Numerous openers are made to operate with these brands because they are fairly popular. Additionally, certain openers can connect with particular programs and websites, including Google Assistant and IFTTT, making the process of building a fully "smart" house easier than ever.
CHOOSING THE RIGHT SYSTEM
Which smart system fits you the best? Because every person has a different spending limit and preferred brand, there isn't one "perfect" garage door opener for everyone. In the end, it all comes down to what you specifically want from a smart garage door opener, beyond just being able to open and close the garage door.
While some smart systems can be hardwired to the current opener, others must be wireless. Magnets, glue, or brackets may all be used by various devices. It's crucial to be close to door sensors and compatible with the software. Even though various openers perform comparable tasks and are compatible with a variety of operating systems, they don't all connect in the same way. For instance, the Tailwind iQ3 Smart Automatic Garage Controller is compatible with Google Assistant and Amazon Alexa but not Apple Homekit.
OUR QUICK PROCESS OF INSTALLING SMART GARAGE DOOR OPENERS
1. Schedule Your Appointment
Contact our friendly customer service team to schedule a convenient appointment for your smart garage door opener installation. We understand your time is valuable, so we strive to work around your schedule to ensure minimal disruption.
2. Consultation and Assessment
On the scheduled day, our skilled technicians will arrive at your location promptly. We'll begin with a thorough assessment of your existing garage door system to determine compatibility with the smart opener. Our experts will also discuss your specific preferences and any additional features you may want to integrate.
3. Professional Installation
Our certified technicians will proceed with the installation, ensuring every component is securely and accurately placed. We take pride in our precision and attention to detail, guaranteeing a reliable and durable smart garage door opener setup.
4. Configuration and Testing
Once the physical installation is complete, our team will configure the smart features of your garage door opener. This includes connecting it to your home network, setting up user access, and ensuring all functionalities are working seamlessly. We conduct thorough testing to guarantee the reliability and security of your new smart system.
Before we wrap up, we'll provide you with a comprehensive walkthrough of your new smart garage door opener. Our experts will explain the various features, answer any questions you may have, and ensure you feel confident in operating your upgraded garage door system.
6. Maintenance Tips and Support
To maximize the longevity of your smart garage door opener, we'll share valuable maintenance tips and guidelines. Additionally, our team remains available for any post-installation support or assistance you might need.
YOUR GARAGE DOOR NOT WORKING?
SCHEDULE YOUR GARAGE DOOR REPAIR APPOINTMENT.